Dr. Leung Kar Ming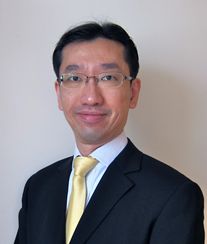 Dr. Leung Kar Ming (梁嘉銘醫生) is a Consultant Neurosurgeon and Partner in the Hong Kong Neurosurgical Associates.
He is the Honorary Clinical Associate Professor in the Department of Surgery, University of Hong Kong.
He graduated from the Chinese University of Hong Kong in 1991 and obtained his Fellowships in the College of Surgeons of Edinburg and the College of Surgeons of Hong Kong in 1996.
He received his overseas training in the UCLA Medical Centre and Barrow Neurological Institute, USA in late 90's.
In 2001, he obtained his Fellowship in the Hong Kong Academy of Medicine and became a specialist in Neurosurgery. In 2009, he obtained his Master degree in Medical Science (with major in neurovascular disease) from the University of Hong Kong.
He is currently the Honorary Secretary of the Hong Kong Society of Interventional and Therapeutic Neuroradiology, and a Council member of the Hong Kong Neurosurgical Society and the Hong Kong Stroke Society.